We offer 30 minute telephonic consultations on the special education process in Arizona or other educational direction for your child's school experience. This is done for a flat fee of $75 per consultation by phone only. This consultation is not therapy and is for educational purposes.
Proper mental health is a key to employee satisfaction and productivity in the office. We can visit your office or other place of business to provide a 60-90 minute mental health consultation. We emphasize anxiety management, mindfulness, accountability, reaching excellence or any other mental problem affecting your employee or management teams. Call us to schedule an appointment now and obtain pricing for your requested event.
We accept cash and major credit cards for these services.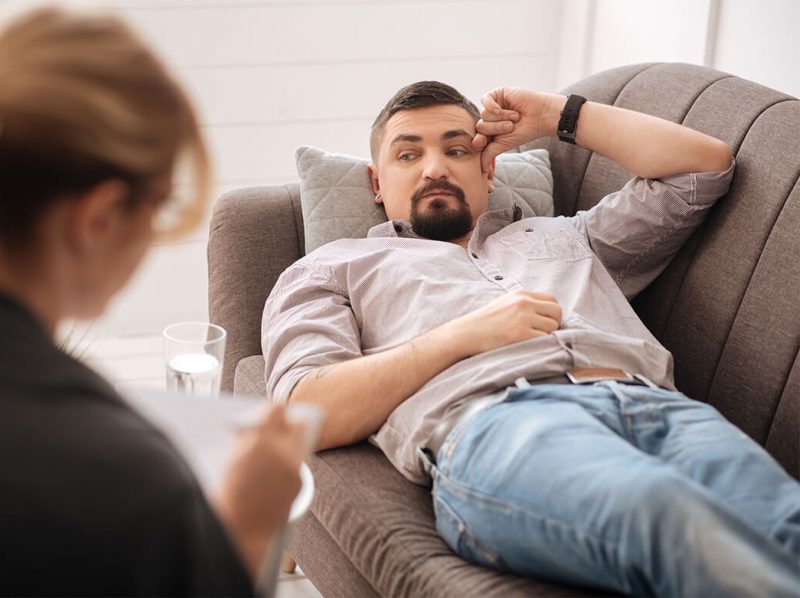 Since 2007, I've worked with people of all ages and even entire families both through one-on-one therapy and full-scale interventions or evaluations. I have a keen interest in working with underserved segments of the population such bisexuals, lesbians, transgender individuals, gays and our veterans. My practice is multi-cultural in every respect and appreciates the value of minorities to our society.
Therapy, including diagnostic testing, is a particularly important part of my practice. And there are very many types of therapy to choose from, including:
• Life coaching
• Cognitive behavior therapy
• Eclectic therapy
• Integrative therapy
• Culturally sensitive and multicultural therapy
• Family/marital therapy
• Motivational interviewing
• Full or partial interventions, including specific behavior interventions
• Play therapy
• Narrative therapy
• Eye Movement desensitization and reprocessing (EMDR) and EFT (tapping) therapy
• Cognitive restructuring and self-regulation
• Grief support and resolution of complicated bereavement
• Psychological and psycho-educational testing, including IEE testing.
Virtually every aspect of mental health is responsive to one kind of therapy or another beginning with general mental health and extending to specific problems such as personality disorder, mood disorder, thinking disorder, impulse control, ADHD, academic difficulties, anger management, anxiety management, autism spectrum disorder, family conflict, emotional disability, behavioral concerns and disabilities, self-esteem issues, peer or colleagues relation issues, parenting concerns or issues, oppositional defiance, intellectually disabled, learning disabled, life coaching, child and adolescent specialist, chronic impulsivity, teen violence, psychological testing, psycho-educational testing, trauma, PTSD, developmental disorder
Therapy can provide many other benefits. These include:
• Increased self-esteem
• Increased well-being
• Personal growth with clear priorities and goals, as well as improved problem-solving skills
• Improved communication and conflict resolution skills
• Better management of emotions and interpersonal relationships
• Understanding and managing expectations of yourself and others
• Improved mental health functioning and management of mental illnesses
I have combined my life experience with my psychological training to provide therapy to those who need an understanding ear, helpful encouragement, and empirical interventions. It is through a combination of all of these that I help you identify and achieve your personal goals in therapy through a plan we develop as a team.
If you feel that life's struggles sometimes get the best of you or that nobody understands how you feel, don't worry. I've been there and done that and can help you with a therapy plan that is based on science combined with empathy and experience. Don't waste another day before you begin down a path toward a new and rewarding life.
I offer services both in office and by phone/Skype/FaceTime.
Dr. Dawn Byrd is a powerful advocate for families during the often confusing and highly structured special education process. This advocacy begins by guiding, advising, and supporting parents and the student through the initial evaluation process, including all testing, observations and personal interviews. Advocacy continues throughout the development of the student's Individualized Education Plan by his or her school.
Family advocacy need not wait until the student's school initiates the special education process. Dr. Byrd will show and/or help parents how to request evaluations for their children when they believe there is a need for special education support. Once those evaluations are complete, Dr. Byrd will help explain what the assessment results mean and what special services the family is entitled to under the law and the individual policies and procedures in effect for the student's specific school. And once identified, Dr. Byrd will proactively advocate on behalf of the family for those special services that are needed.
Raising a student with special needs is a challenging and often stressful situation. Dr. Byrd's goal is to reduce the further stress of also dealing with the educational establishment. She will organize all your medical and special education records – records that are critical to the special education- learning process. Dr. Byrd will handle the entire process in a manner that minimizes the administrative burden on the family.
Dr. Byrd charges a non-refundable three-hour (180 minutes) retainer fee of $150.00 per hour. Time spent on family advocacy above that three hours will be billed weekly and are payable prior to services rendered via cash or credit card at a rate of $100.00 per hour.
Dr. Byrd offers a one-time 50-minute consultation for a fee of $150 for families that wish to discuss the special education process, receive guidance or direction, or for a record review of current records.
Full Psychological Evaluation
We provide comprehensive psychological evaluations for children and adolescents (ages 3 to 18), as well for adults. Such assessments, which include: immigration, psycho-educational or medical assessments, can evaluate how the client functions neurologically, emotionally, intellectually, and behaviorally. Regardless of the reason for referral, a comprehensive evaluation can promote greater success at school, at work, in day-to-day living and with your physical health.
The assessment process involves reviewing client records, clinical interviews, psychological testing, report writing, and a discussion about the results. The length of time this process lasts can vary depending on the reason for referral. Contact Dr. Byrd to explain your needs and get a better understanding of how long your assessment could last.
Post-assessment, a written report will be provided by our office. The report will summarize findings and make specific recommendations. We will go over the report with you to explain its findings and recommendations, answer your questions, and generally obtain feedback. This would usually take place at our office. We can also provide you with resources and references to allow you or your child to implement our recommendations.
We accept cash, major credit cards, and health savings account cards. Documentation will be provided to you to allow you to apply for reimbursement of covered services from your insurance company if you have out of network insurance. We are contracted through Blue Cross Blue Shield, Cigna, Health Net, Tricare, Medicare, and Veteran's choice program and you would need to determine your benefits before hand. Psychological Evaluations can vary in price, contact Dr. Byrd directly for the evaluation fees.
Psycho-Educational Evaluation
Dr. Byrd offers psycho-Educational evaluation services on a contract basis for families, charter, and private schools. Her or her team will individually administer the tests and other assessment tools required to identify learning disabilities in the following areas: Autism, Visual Impairment, Specific Learning Disabilities, Developmental Delay, Emotional Disability, Hearing Impairment, Intellectual Disability, Multiple Disabilities, Orthopedic Impairment, Other Health Impairment, Traumatic Brain Injury, Traumatic Brain Injury, and/or Visual Impairment.
Dr. Byrd will also personally observe the student in conjunction with teachers and family and conduct one-on-one interviews with both them and the student.
Once completed, a comprehensive psycho-educational evaluation can be used by the school to develop the student's Individualized Education Plan. The evaluation can also be an important tool for the student, teachers and family in assessing individual learning strengths and weaknesses and developing learning and behavioral strategies to improve weaknesses and build upon strengths.
Depending on distance, availability of support staff, and the cooperation of the student and his or her family, Dr. Byrd requires a variation of hours per evaluation.
Dr. Byrd charges a non-refundable three-hour retainer fee of $150.00 per hour or a flat rate fee can be arranged. Please inquire about your specific situation.
Independent Educational Evaluations
One of the important services I provide is what is called an "Independent Educational Evaluation" or IEE for short. If a public school, charter school, or other state-supported institution or secure care facility conducts an evaluation of your child's special education needs and you are dissatisfied in any respect with their findings, you are entitled by law to an IEE from an independent evaluator of your choice so long as the independent evaluator meets reasonable criteria for professionalism, training and location relative to both you and the school.
The IEE is 100% paid for by the school or other state-supported institution. There is absolutely no cost to either the child or the child's parents or other legal guardian. And although your child's school is required to provide you a list of "approved" independent evaluators, you are not bound by that list. The choice of independent evaluator is yours and yours alone.
If you find yourself in need of an IEE for your child, please contact me directly. Don't wait – doesn't your child deserve an independent voice when it comes to his or her future success?
The LBGT/TGNC community represents historically undeserved segments of our society with regard to psychological services. Although sexual identify and orientation are not themselves psychological problems, individuals within those diverse communities have the same needs for evaluation, therapy and referrals to social and other services as do members of society as a whole. Social stigmas, stereotypes and discrimination exacerbate the normal stresses of life to create additional problems of low self-esteem, depression, isolation and loneliness. These issues are especially difficult for adolescents and teens, but in many respects they do not respect age, race or socio-economic status which can create additional stressors.
But remember, you are not alone, we provide a safe and friendly environment to meet in. We can help and are anxious to provide professional psychological evaluation, therapy and referral services. Our practice is understanding, supportive and trans-affirmative in all respects. Please call to schedule an appointment for yourself or a loved one. Help is out there and available at affordable prices.
Dr. Byrd strongly believes in being an ally for the community and volunteers her time to the non-profit organization One-N-Ten doing group sessions. One-N-Ten is a youth group for teens and young adults with multiple locations throughout the valley.
Get Counseling Right Now!